Customized end-to-end functional test automation services
Test automation helps conduct tests in a shorter period as compared to manual testing, enabling teams to focus more on higher–value tasks and achieve faster time-to-market. Testree's QA automation testing services are designed to cover a high volume of business scenarios or functionalities. With Testree's functional test automation framework, teams can ensure detailed product testing with a significant reduction in test cycle time.
Functional test automation can solve the challenges of rapid development cycles and customer demands while preserving quality. Through a robust automated functional testing approach focused on ensuring the highest precision, we enable teams to improve speed of software automation testing adoption.
Services
Testree approaches test automation with a thorough understanding of the scope of automation and the tools and frameworks required. Therefore, our automated software testing solutions combine several approaches while incorporating manual testing in a few areas to detect subtle bugs.
The test automation development process is varied in its approach – word driven, data driven approach, hybrid between these two approaches and lastly the custom framework. At Testree, we ensure that we utilize efficient testing frameworks in such a way that it is scalable and maintainable. Great effort is put into managing the test scripts and the test results, having reusable functions, separating the data from the tests and other issues that will allow the test automation effort to progress smoothly.
01
Functional test automation framework
Custom dashboards, subject matter experts, highly modulated libraries, easy maintenance
02
Tool evaluation and strategy
Tool selection, partnerships with leading tool vendors – SmartBear and Tricentis, in-house experts, cost savings
03
Automation development and strategy
Assessment of application landscape, assessment existing solution, tool selection, proof of concept and implementation
04
AI-powered test automation
AI-enabled regression suites, continuous testing approach, customizable frameworks, services across web, mobile, desktop and API
Why Testree
25+ years of experience in software testing
Customizable test automation frameworks
CMMI level 5 company 
Flexible service packages on a 'pay just for what you need' basis
Strategic partnerships with SmartBear and Tricentis
Resources
Webinar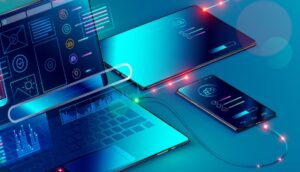 Learn how you can scale UI functional tests with TestComplete and its connected cloud platforms.