Best-in-class test process consulting and assessment for high-quality, high-end testing
Software test processes and practices in many organizations are far from mature and are frequently executed without proper planning. Undeveloped test processes and practices can result in adverse outcomes for the organizations such as ineffectiveness of the testing process in detecting defects and risk of cost and timeline overruns of testing activities.
Testree, as a leading testing services provider, offers QA and test process consulting services to assist customers in setting up the required testing and QA processes and procedures. Through software test process assessment and consulting, we improve clients' applications and enable the optimization of IT and quality management. Testree's test process management helps measure, transition, and move clients' testing processes forward with ease.
Services
Testree focuses on achieving the highest levels of quality through planning, quality assurance process (verification), test process improvement, and quality control process (validation). We ensure the prevention of production issues by establishing robust processes, requirements definition, test process management, test defect management, development, change and test release management, and configuration management.
With deep domain expertise in numerous platforms, Testree's software test process consulting team guides customers on the use of best practices and integration with business processes and data processing, thereby quickly addressing customers' testing needs. By implementing efficient QA processes, the team improves the overall process maturity, enabling customers to achieve tangible business benefits.
Test strategy consulting, test data, and environment management solutions
02
Test process improvement
Risk-based functional and integration testing, regression testing, test automation
03
Test process compliance
Benchmarking, capacity planning, performance testing, performance engineering
04
Test process management consulting
Assessment, design documentation, and deployment, automation, and release management
05
Configuration management
Effective tool selection, test process analysis, test plans creation, optimization of IT and quality management and quality assurance
Why Testree
Effective tools program
Software engineering standards
Creation of meaningful testing plans and critical test documents
Optimization of IT, quality management, and quality assurance
Consultants with domain expertise in multiple verticals and industries
Resources
Webinar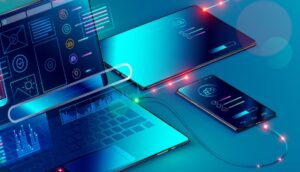 Learn how you can scale UI functional tests with TestComplete and its connected cloud platforms.